Chiropractic Sciatica Treatment – Can It Really Reduce Your Pain?
Chiropractic Sciatica Treatment – Can It Really Reduce Your Pain?
Written By Merivale Chiropractic and Massage Clinic on March 4, 2020
---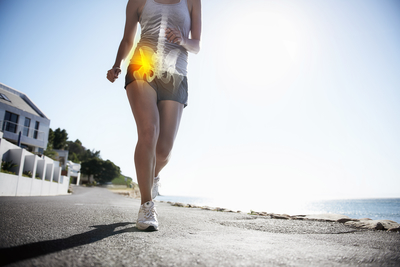 Sciatica pain is one of the most intensely painful conditions you can experience.
The sciatic nerve consists of five nerve groups bundled together. At the thickest point, it's approximately two centimeters in diameter. What about the length? It runs from the lower back to the ankle.
When you experience spinal misalignment and this nerve is pinched, it's extremely painful and requires chiropractic sciatica treatment.
Is It Sciatica Pain? Symptoms You Should Watch Out For
Not sure if the pain you're experiencing can be attributed to the sciatic nerve? Here are some symptoms of sciatica pain:
Lower back pain
Pain in the buttocks
Pain in your leg
Pain that gets worse when you sit
Burning and/or tingling
Weakness and/or numbness
Difficulty walking
Shooting pain in your leg when you stand
Chiropractic Sciatica Treatment – How Your Ottawa, Canada Chiropractor Can Help
When your spine is out of alignment, nerves can get pinched, including the sciatic nerve. Your chiropractor can provide sciatica treatment – namely, chiropractic adjustments.
When the spine is in proper alignment, the nerves are no longer pinched, which can result in immediate relief for some people.
Relief might come a bit later for others simply because they've been out of alignment so long that their muscles are tense and sore. Massage therapy can bring added relief if you're dealing with this type of pain.
Don't Keep Suffering in Pain – Get Help Today!
A lot of people keep their pain to themselves. They don't want to be complainers – after all, everyone struggles with some sort of pain, right?
To some extent, that's true, but that doesn't mean that you should just bear the pain. You have resources, like the chiropractic team at Merivale Chiropractic and Massage Clinic in Ottawa, Canada.
Don't suffer in silence. You deserve relief and this team can help you get out of pain fast.
Are you sick and tired of dealing with debilitating pain? Contact us today at 613-226-8142 to schedule an appointment.

Posted In: Chiropractic Sciatica Treatment