Do You Need Peripheral Neuropathy Treatment? 6 Signs You Do
Do You Need Peripheral Neuropathy Treatment? 6 Signs You Do
Written By Merivale Chiropractic and Massage Clinic on April 3, 2020
---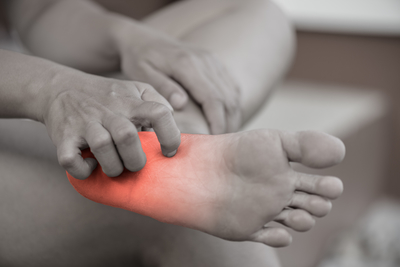 If you or someone you know has been diagnosed with diabetes, you've likely heard the term "peripheral neuropathy."
While diabetics aren't the only ones that can end up with this condition, they're at a higher risk for it.
Peripheral neuropathy happens when nerves are damaged, which leads to pain, weakness, and numbness, mainly in the feet and hands.
Can anything be done to prevent this condition from causing more damage? Yes, you can receive a peripheral neuropathy treatment from your Ottawa, Canada chiropractor.
6 Signs You Need Peripheral Neuropathy Treatment in Ottawa, Canada
Wondering if you need peripheral neuropathy treatment? Here are six signs that you need to see your Ottawa, Canada chiropractor right away.
You've been diagnosed with diabetes.

You have a history of nerve damage.

You have a history of alcoholism.

You experience nutritional deficiencies.

You've been diagnosed with kidney disease, thyroid disease, AIDS, Lyme disease, or shingles.

You experience any of the symptoms of peripheral neuropathy, including weakness, pain, numbness, or tingling in your hands or feet.
Each one of these conditions can eventually lead to some form of neuropathy. Your chiropractor can, in some cases, reduce or even eliminate your symptoms. Chiropractic adjustments ensure that the body is in proper alignment, which contributes to better blood, lymph, and cerebrospinal fluid flow. Adjustments, and other treatments like acupuncture, can also ensure healthy nerve signals and function.
Merivale Chiropractic and Massage Clinic Can Help You Find Relief
The team at Merivale Chiropractic and Massage Clinic is committed to helping you find relief from painful symptoms, including those caused by peripheral neuropathy.
If you've been suffering from pain or weakness, the team will create a treatment plan that will fit your unique needs. Don't wait a moment longer – contact Merivale Chiropractic and Massage Clinic to see how they can help.
Have you been diagnosed with peripheral neuropathy? Contact us today to schedule an appointment at 613-226-8142. We'll help you find relief.

Posted In: Chiropractic Peripheral Neuropathy