Massage Therapy and Chiropractic: A Winning Formula
Massage Therapy and Chiropractic: A Winning Formula
Written By Merivale Chiropractic and Massage Clinic on October 21, 2019
---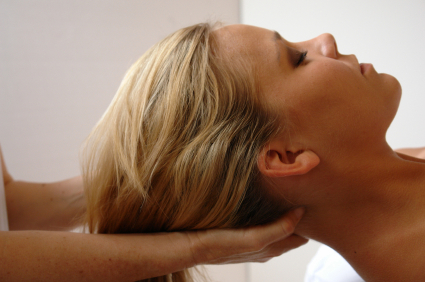 Whether performed for therapeutic benefits or pure relaxation, nothing beats a well-done massage. Massage therapy is also a prescribed treatment option for patients suffering everything from a sore back to digestive issues.
While massage is a beneficial stand-alone treatment, it provides even greater advantages when combined with chiropractic care. The two disciplines are distinctly different, but both focus on treating the source of the problem to create better health from within.
Benefits of Massage Therapy
Massage therapy is an effective complement for other medical therapies. The treatment can help patients with the following conditions:
Headaches and myofascial pain

Soft tissue pain

Neck and back pain

Digestive disorders

Injuries from sports, work or car accidents
In addition to medical benefits, massage helps people disconnect from daily stress and focus on healing. The positive feelings can last long after the massage is over.
Options in Massage Therapy
Massage therapy offers a variety of techniques, including:
Swedish massage

Trigger point massage

Deep tissue massage

Sports massage

Cupping
Techniques vary from light stroking motions to intense pressure in key locations to release tension. An experienced, licensed massage therapist will be able to help you choose the right technique for you.
Massage Therapy and Chiropractic
Massage therapy and chiropractic make an excellent combination because each treats a different area to produce optimal wellness and relief from symptoms. While massage focuses on muscles and tendons, chiropractic targets the musculoskeletal system to create unhindered function of the nervous system. When used in tandem, each treatment adds to the benefit of the other.
The licensed and experienced massage therapists at Merivale Chiropractic and Massage Clinic in Ottawa offer customizable massage treatments to all our patients. Schedule your appointment today by contacting us at 613-226-8142.
November Food Drive
From November 1st – 30th, 2019 the Merivale Chiropractic and Massage Clinic will be participating in its annual food drive for the Ottawa Food Bank. Our goal is to collect over 500 pounds of non-perishable food, hygiene products and baby essentials for those in need in the Ottawa region. If you would like to help, you may participate by dropping off donations to our clinic at 1642 Merivale Road, on the main floor inside the Merivale Mall. If you are interested in booking a chiropractic examination, this is a great time to help yourself while helping others. In lieu of a 20-pound donation, we will waive your initial exam fee of $150. Please contact our office at 613-226-8142 or click here to book your appointment. When setting up your appointment, please quote Food Drive 2019 in order to take advantage of this opportunity.

Posted In: Chiropractic Massage Therapy