Natural Neck Pain Treatment With Chiropractic Care
Natural Neck Pain Treatment With Chiropractic Care
Written By Merivale Chiropractic and Massage Clinic on March 24, 2022
---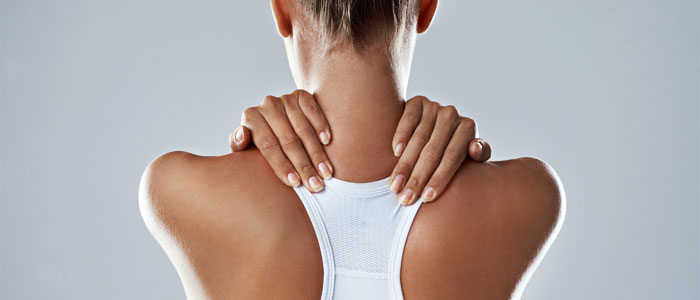 Did you know that millions of Canadians experience neck pain every year? Whether it be from an auto accident injury or simply posture-related, neck pain is an issue that affects us all at one time or another. Our chiropractors at Merivale Chiropractic and Massage Clinic perform effective neck pain treatment in Ottawa.
What Does "Natural" Neck Pain Treatment Mean?
Natural treatment means that chiropractic care is non-invasive and non-addictive. Rather than relying on surgery or prescription medications to treat your pain, our office works to treat your ailments at the source.
We do this through spinal manipulations, chiropractic adjustments, and even massage therapy. We work to relax the muscles in your neck and realign your spine. This takes pressure off of nerves, restores oxygen to muscle tissue, and works to combat your pain.
When to See a Chiropractor for Neck Pain
If you find yourself often reaching for painkillers, it may be time to consider another form of treatment. Pain that has not improved with time should be seen by a medical professional. Patients who have suffered a neck injury during an auto accident should seek chiropractic care as soon as possible.
While some neck injuries may cause issues for a few weeks to months, in many cases they do not go away. Spinal misalignments, when left untreated, can lead to other issues like headaches, back pain, and neck stiffness. Our chiropractors work to get you back to doing the things you love.
Merivale Chiropractic and Massage Clinic performs holistic and natural treatment for neck pain. We are trained to detect issues with your range of motion, as well as your bone structure. To help our patients, we put together a treatment plan that works especially for them.
Neck Pain Treatment in Ottawa, Ontario
Our Ottawa chiropractic office offers a variety of tools to promote healing. Patients can benefit from both chiropractic adjustments and massage therapy to promote overall wellness. The first step to living a happy, healthy life is getting relief from your pain.
Contact Merivale Chiropractic and Massage Clinic online today or by phone at (613) 226-8142.

Posted In: Chiropractic Neck Pain Treatment Massage Therapy Auto Injury Treatment