Sciatica Treatment Options with Chiropractic
Sciatica Treatment Options with Chiropractic
Written By Merivale Chiropractic and Massage Clinic on September 30, 2020
---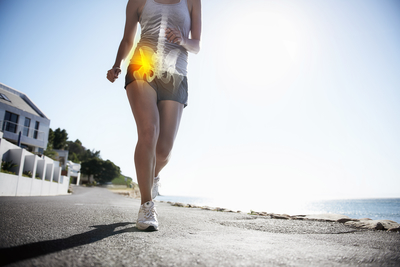 Pain in the hips and lower back has many causes. One of the leading causes of this pain is due to sciatica pain. This pain is the result of the compression of the sciatic nerve, the longest nerve in the human body. While some people experience very minimal pain, when should you seek sciatica treatment?
How Do I Know if I Need Sciatica Treatment?
Many individuals will experience occasional sciatica pain during heavy exercise or after repetitive motions involving bending, lifting, or stooping. Most cases, a little relaxation will allow the area to heal on its own. However, should the pain become persistent, it may be time to seek sciatica treatment.
While there are many sciatica treatment options available, including the use of nonsteroidal anti-inflammatory medicines and surgery, there are several holistic treatment options that you may want to consider as well.
Sciatica Treatment Options Through Chiropractic Care
While some patients may benefit from surgery or medication to help alleviate their sciatica pain, chiropractic care provides millions of individuals with a natural sciatica treatment option. These options allow patients to avoid the downtime a surgery would require, along with decreasing the need for over-the-counter pain medications or opioids.
Spinal Manipulation
One of the most common sciatica treatment options provided by chiropractors is spinal manipulation. Chiropractors use this method to help realign the body's musculoskeletal structure to help relieve pain by taking the pressure off the compressed nerves.
Massage Therapy
Massage therapy is another effective sciatica treatment option because it also helps to take the pressure off the compressed sciatica nerve. You can do this by stretching and working the muscles around the nerve, which then allows your musculoskeletal structure to align properly, relieving the pain in the area.
Sciatica Treatment in Ottawa, Ontario
Sciatica pain is nothing to scoff at, and the team at Merivale Chiropractic and Massage Clinic understands just how debilitating it can be. So, please, if you are in pain, reach out for help right away.
Are you in need of Sciatica treatment? Then call us at (613) 226-8142. New patients (only) may also book their appointment online.

Posted In: Chiropractic Sciatica Treatment