Headache and Neck Pain Treatment with Chiropractic Care
Headache and Neck Pain Treatment with Chiropractic Care
Written By Merivale Chiropractic and Massage Clinic on February 22, 2021
---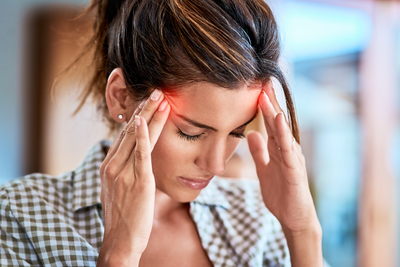 The COVID-19 pandemic had most of us transitioning quickly from an office to a work from home setup. We have set up our home offices on the dinner table, couch, bedroom, or other makeshift workspaces. This has left some of us suffering from stress, tension headaches, and neck pain.
Work-Related Headaches and Neck Pain
Look out for these work from home mistakes and try these recommended workplace ergonomic solutions if you suffer from frequent headaches, neck pain, and body pain.
Lousy Posture
Working from the couch or dining table means you are slouching or hunching your back in front of your laptop for long hours. This causes stress and strain on your neck, shoulders, and back, leading to headaches and neck pain.
Customize a workspace that comfortably suits your height, weight, and body type. Ensure that your work area has adequate ventilation and lighting.
Use an office chair with a comfortable armrest and back support to avoid straining your back, neck, and arms.
Position your desktop or laptop monitor within your eye level so that you won't have to hunch forward or look up and strain your neck.
Excessive Screen Time
Staying at home, especially during the pandemic, translates to 60 percent more screen time. Since a fixed work schedule does not restrict us, we spend more time in front of the computer.
Moreover, ninety percent of individuals with migraines are sensitive to blue light emitted by smartphones and computers. Try these tips to avoid headaches from too much screen time:
Relax your eyes every 20 minutes by moving your gaze away from the computer, which reduces eye strain.
Use a screen protector or eyeglasses that filter out blue light.
Limit your screen time to daylight hours, which prevents the disruption of your regular sleep pattern.
Workplace Ergonomic Tips Through Telemedicine
Avoid headaches and neck pain by practicing workplace ergonomic principles that keep you healthy, productive, and safe from work-related disorders and injuries.
Certified and experienced chiropractic doctors at Merivale Chiropractic and Massage Clinic will advise you on the best work from home workplace ergonomic practices through Telemedicine consultation.
Contact us online or call us at (613) 226-8142 for a Telemedicine consultation today.

Posted In: Chiropractic Headache Treatment