Natural Chiropractic Care for Auto Injuries
Natural Chiropractic Care for Auto Injuries
Written By Merivale Chiropractic and Massage Clinic on November 1, 2021
---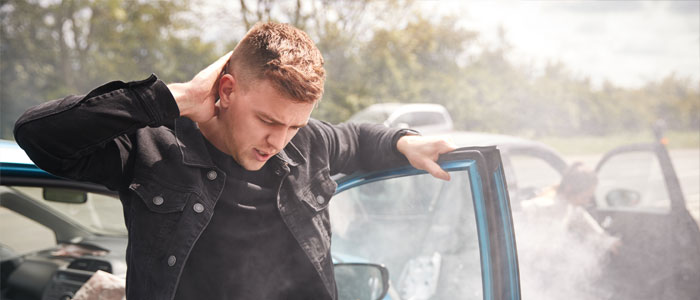 Rather than seek help after an auto accident, many individuals simply live with pain, hoping that it gets better. Over time, this can lead to worsening symptoms and reduced motor function. Merivale Chiropractic & Massage Clinic in Ottawa is here to inform you of the importance of seeking treatment for your auto injury.
What Is Natural Auto Injury Treatment?
"Natural" auto injury treatment simply means seeking help for your pain other than prescription drugs. Opioids and other painkillers are known to be dangerously addictive, and don't actually help the issue at the source. Since they only dull your senses and reduce your pain, prescription painkillers can quickly become a bad habit. If you truly want to be rid of the pain your auto injuries are causing you, it may be time to consider professional chiropractic care.
The Benefits of Chiropractic Auto Injury Treatment
Natural auto injury treatment starts with quality chiropractic care. Dr. Leo Lachowich and Dr. Tatyana Lachowich have years of experience treating auto injuries and bettering the lives of patients. Based in Ottawa, Ontario, they and a team of expert staff are ready to give you the best treatment for your auto injuries. They understand how auto injuries can cause severe back pain, headaches, and an array of other complications.
Seeking chiropractic care for your auto injury treatment helps target your pain at the source. Whereas painkillers only get rid of your pain, targeted chiropractic adjustments help move your spine back into place. Over time, this will help reduce pain and improve your motor function.
Often, pain will not go away on its own. You may significantly reduce your recovery time from an auto accident by seeking a professional chiropractor, such as the team at Merivale Chiropractic & Massage Clinic. They can help you improve your lifestyle and give you practical treatment for your auto injuries.
Choose Merivale Chiropractic for Auto Injury Treatment
For years, Merivale Chiropractic & Massage Clinic has been Ottawa's choice for premium chiropractic care. If you were recently in an auto accident, don't wait to treat your pain. Waiting will only increase your risk of complications, and possibly developing worse pain. We incorporate a series of natural adjustments to treat your auto injuries without the use of painkillers, using techniques and therapy that are proven to improve your condition.
Call us today at (613) 226-8142 to schedule an appointment when you are ready to stop living with your auto injury pain.

Posted In: Chiropractic Low Back Pain Treatment Headache Treatment Auto Injury Treatment