Natural Headache Treatment With Chiropractic Adjustments
Natural Headache Treatment With Chiropractic Adjustments
Written By Merivale Chiropractic and Massage Clinic on April 24, 2022
---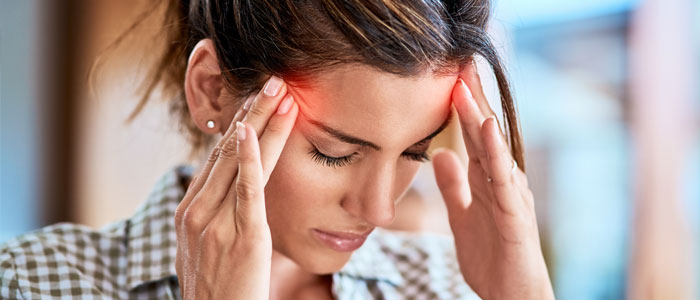 If you suffer from chronic headaches, you aren't alone. Millions of Canadians experience migraines and debilitating headaches every year. The truth is that our lifestyles promote this type of pain. From frequent slouching to poor posture, our lives are full of opportunities to give us headaches.
Whether your headaches are posture-related or stress-induced, you can do something about them. Chiropractic care offers proven remedies to patients with headaches. Learn how our chiropractors at Merivale Chiropractic and Massage Clinic in Ottawa can help you.
What Is Natural Headache Treatment?
Rather than rely on painkillers that don't address the root cause of headaches. Our chiropractors take a natural approach, this means using targeted spinal adjustments and natural therapies to reduce the frequency and intensity of your headaches. Headaches are a sign that something is wrong and your body needs some help to feel and get better. That is where chiropractic care comes in.
Our chiropractors at Merivale Chiropractic and Massage Clinic work to target your headaches at the source. We specialize in quality chiropractic care and massage therapy so you can put stress and pain behind you. With just a few visits, you'll experience improved posture, and may notice that your headaches occur less frequently and might not hurt as bad.
Benefits of Chiropractic Headache Treatment
Receive practical lifestyle guidance to prevent headaches from returning.
Pain-free and non-invasive adjustments that lower the intensity of your headaches.
Receive care from medical professionals who are trained to deal with spinal issues.
Discover the source of your headaches.
Decrease your dependency on painkillers to alleviate pain.
Headache Treatment in Ottawa
You cannot always prevent headaches from occurring, but you can do something about worsening headaches that are affecting your everyday life. Chiropractic care can make a difference. Take charge of your headaches and receive natural treatment.
Contact Merivale Chiropractic and Massage Clinic online or by phone at (613) 226-8142 and see why we are Ottawa's choice for headache treatment!

Posted In: Chiropractic Headache Treatment Massage Therapy