Tips to Avoid Back Pain While Camping
Tips to Avoid Back Pain While Camping
Written By Merivale Chiropractic and Massage Clinic on September 23, 2021
---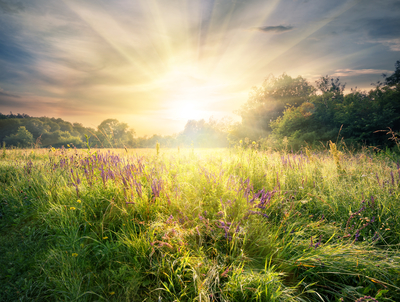 The close proximity to beautiful camping grounds is one of the perks of living in Ottawa, Canada. Yet, getting close to nature can sometimes have drawbacks. At Merivale Chiropractic and Massage Clinic, Dr. Leo Lachowich, D.C. and his team often work with patients who have developed back pain due to camping. We recommend using the following strategies to reduce your risk of camping-related health problems.
Ergonomic Hiking Packs
If you'll be hiking to your camping grounds, it's important to select a hiking pack that is ergonomically designed. Look for the following:
Wide, padded, and adjustable straps that allow you to evenly distribute the weight
Waist belt for greater stability
Internal frame for even weight distribution
Do a test run with your new pack. Load it up with gear and spend some time trekking around your neighborhood. If you quickly develop aches and pains, you should return the new pack and get a more ergonomic one.
Air Mattress
Adventurous people often enjoy the idea of roughing it in the wilderness. Unfortunately, sleeping on the ground often leads to back pain. It's best to invest in an air mattress to give your back some support and cushioning. If you already have a history of back pain, you may also want to add a memory foam topper to your air mattress.
Potable Water
Staying hydrated might not be the first thing people think of when they consider ways of avoiding back pain while camping. Yet, when your body isn't hydrated properly, your tissues can stiffen up and become sore. Unless there is a clean, fresh source of drinkable water at the camping grounds, you should bring more potable water than you think you need.
Back Pain Treatment After Camping in Ottawa, Canada
If you do sustain a back injury while camping, you can find the comprehensive help you need at Merivale Chiropractic and Massage Clinic. Dr. Leo Lachowich, D.C., Dr. Tatyana S. Lachowich, D.C., B.Sc. (Hons) or our other team members can conduct a thorough evaluation before developing a treatment plan that's customized for you. With a focus on total body wellness and treatment modalities ranging from chiropractic to massage therapy to acupuncture, we have everything you need under one roof. Call (613) 226-8142 to schedule an appointment.

Posted In: Chiropractic